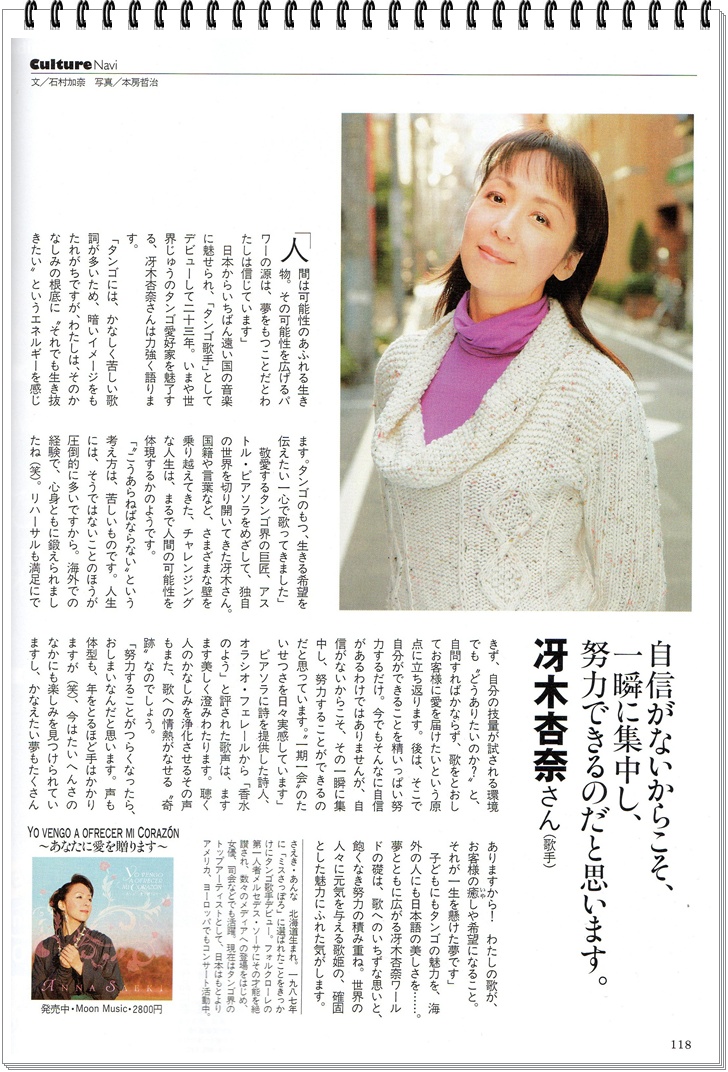 Anna Saeki has cultivated her own world of tango ever since she has desired
to be like Ástor Piazzolla, a great tango artist,whom sherespects and loves.
Anna's accomplishment of overcoming differences in nationality and language,
as well as her willingness to take on challenges portrays the infinite possibilities of human beings.
"I have learned that it creates suffering when one thinks something
must be a certain way because most life events do not follow that rule.
I think I was trained mentally and physically through my experiences overseas.
For example, when I am in an environment where I do not have satisfactory rehearsals, I feel like my ability as a professional is tested. When I am faced with such a situation and I ask myself what it is I am here to do, I always come back to the same answer: I want to deliver love to the audience. I do my best to perform to fulfill my purpose of delivering love. Although I have experienced numerous concerts, I cannot say that I am completely confident.  Because I do not feel confident, I strive to make extraeffort to be the best I can be, which makes me realize the importance of treasuring every moment as an once-in-a-lifetime experience."
Horacio Ferrer, a poet who provided lyrics to Astor Piazzola, commented that Anna's voice is like a scent of fine perfume. Anna's beautiful voice is one that heals sadness and suffering;it is a miracle created by her passion for tango music.